On Y2King Myself, or "What Would Marie Kondo Do?"
This is a fun one and mostly a self-heckle. I'll set the scene.
It's Jan 1, 2019, the day after New Years Eve. I realize I've made it home with my phone. Nice. 2019 is off to a good start. I check it and notice a big, big notifications number on the Inbox app. Like 12,000+ kinda big.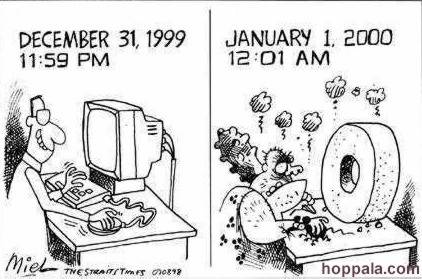 Normally, I keep a pretty clean inbox. At any given time I'll have max 3 or 4 unread emails because I aggressively archive new emails that don't need attention and religiously unsubscribe from marketing emails1.
But over 12k emails…what did I do last night??
I hold my phone out at arm's length and tap gingerly on the Inbox app icon, half believing that the weight of all those emails will short-circuit or just melt the thing down in front of my eyes. Who knows? My phone's not used to that kind of Inbox stress! I'm sure it's already got enough anxiety about being out of warranty now that it's 2019 (that's gotta mean middle-aged in phone years, plus all these news alerts do age one) and also always avoiding water and trying not to be dropped all the time. Must be stressful. Anyway, I digress.
My phone didn't melt, bless her, but the scene I was met with was one of utter carnage. Thousands of emails from…myself.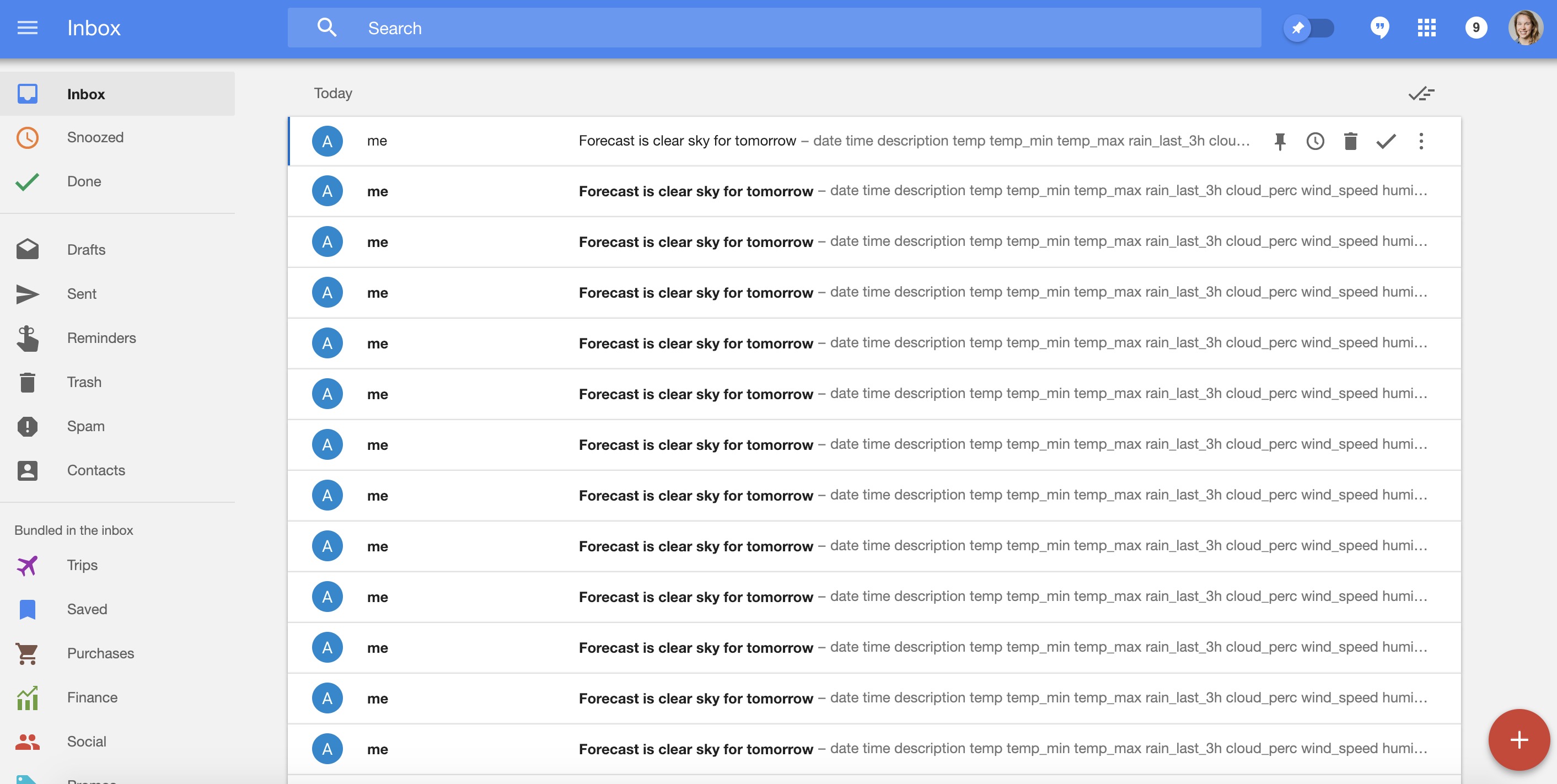 It was what I believe the experts call a hot mess. But I had a pretty good hunch about what had happened. I'll back up to this summer [tape rewinding sound effect].
New York weather isn't known for being unpredictable, necessarily, so maybe it was a weird year or maybe I'm just bad at checking the weather. In any case, I'd been getting rained on a lot. This was doubly unwelcome as I was usually out with my laptop in my backpack and had to do the awkward shuffle-run back to shelter when these unexpected downpours happened.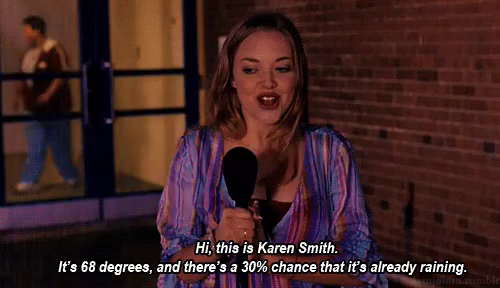 After the third damp shuffle-run into the nearest bodega I had an idea. Why not email myself early in the morning when there's a chance it's going to rain that day? Then at least I'd give myself fair warning and pack an umbrella. (I'm well aware that there are better solutions to this predicament, such as acquiring Karen Smith's fifth sense or using an actual app that already does this. But that would be too easy.)